JFCS Guardianship Services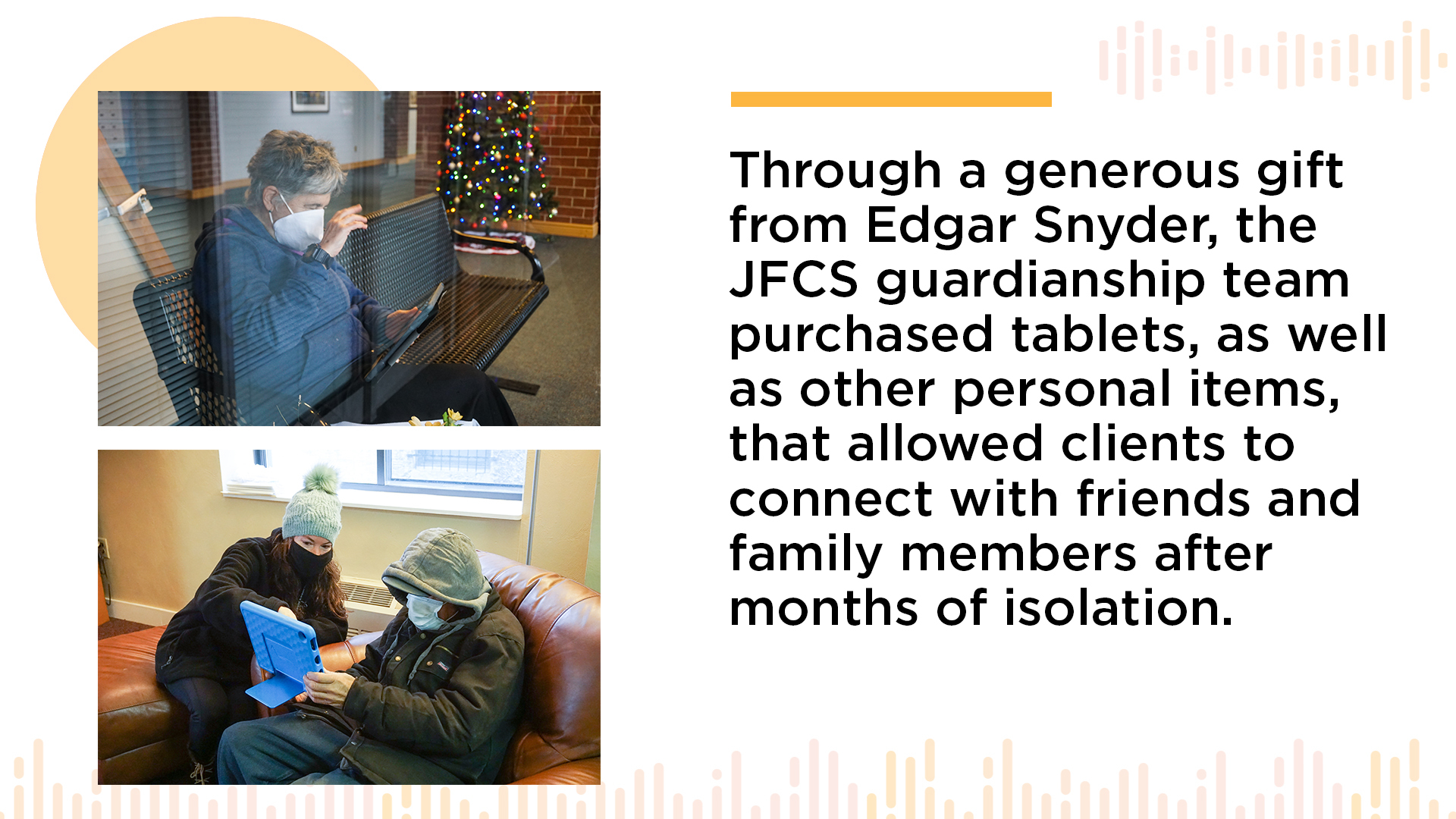 JFCS Guardianship Services provide guardianship and financial management for the most vulnerable individuals in our community – those with intellectual disabilities and mental health challenges. As guardians, staff make daily decisions about personal affairs, always with the idea of protecting the individual's autonomy, independence and rights.
Through a generous gift from Edgar Snyder, our guardianship team was able to purchase tablets, as well as other personal items, for many of the clients.
"Most of our clients are indigent," explains Nicole Iole, director of JFCS Guardianship Services. "They live paycheck to paycheck. Some of them are living off of $45 a month because all of their benefits go to the residential provider, so you can imagine they really live most of their life with nothing."
"Right now, with the coronavirus, they're very lonely and isolated," Iole says. "Some of them are sitting in a room with nothing in there, not even a radio."
While clients asked for a variety of items including art supplies, a karaoke machine, Steelers gear, and even chocolate cake, many of them asked for tablets to be able to connect with friends and family members so that they could connect with them after months of isolation. These tablets also help our staff communicate better with the clients to continue to help them through decision-making and care.
Iole says, "We want to make them be able to live in the most unrestricted environment and be able to do things on their own. That's our goal."